Get To Know More
about Hamish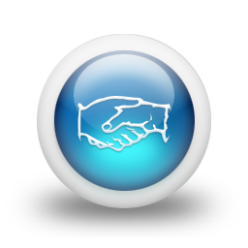 Hamish M. Caldwell is a strategy and marketing consulting helping emerging growth businesses and corporate divisions to realize growth. Hamish helps clients with business model, corporate strategy, sales and marketing results. He brings over 25 years experience in executive roles in corporate (AT&T / Cingular Wireless / BellSouth) and startup wireless and technology companies. Hamish is co-inventor on three US patents and a regular industry speaker.
Hamish M. Caldwell is a Wireless and Technology Industry Executive with over twenty-five years leadership experience creating, delivering and growing high technology product and service businesses in consumer and enterprise segments.
In his current position, Hamish is Managing Director of Growth Impact Solutions, LLC. In this role Hamish works with leaders of emerging growth companies on the critical areas of accelerating revenue, developing business, driving innovation and incorporating Internet of Things and mobility into their operations.
Hamish's immediate prior role was as Chief Marketing Officer, then General Manager, Enterprise Division of Mformation Software Technologies, LLC, the pioneer and leading global provider of management solutions for wirelessly connected devices. In this role, Hamish was responsible for strategic direction and execution of online and offline marketing initiatives to grow market share, awareness, demand, brand equity and the product portfolio and leading the business unit serving enterprise segments.
Previously Hamish was Executive Director of Marketing Product Management in AT&T Business Solutions. In this role Hamish was responsible for marketing and product management for enterprise segments across a broad portfolio of mobility solution categories including devices, mobility network deployments, core mobility network services, connectivity and security solutions.
Hamish joined Cingular Wireless, now AT&T, soon after its formation in 2000 at which time he came on board to lead the Mobile Data Product Development team. With a focus on mobility services, he then held various leadership roles in marketing, product management, strategic planning and partner relationships.
Prior to Cingular, Hamish was in the New Product Development group in BellSouth Telecommunications Science & Technology Division. Before that he worked in Atlanta as a Strategic Technology Consultant, and in the Bay Area in Industrial Design and at a software startup that was an early provider of engineering analysis software for use on personal computers.
He has a MS degree in Computer Science from Georgia Tech, a MS degree in Engineering from UC Berkeley, and his undergraduate Civil Engineering degree from his home town of Glasgow, UK. Hamish is co-inventor on 3 US patents in the area of Internet and voice communication technologies, has authored a book chapter on Laboratory Information Management Systems and is a frequent wireless industry conference and panel session participant.
Additional information can be found at: https://www.linkedin.com/in/hamishcaldwell/
Additional Press Kit Photos of Hamish: